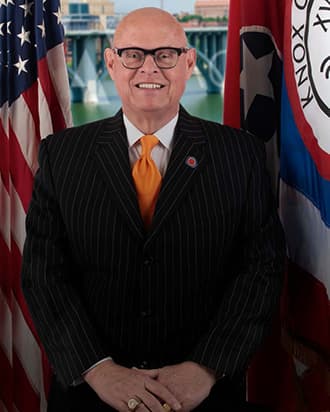 Welcome, from the Knox County Criminal Court Clerk.
The mission of my office is to file, maintain, record, and preserve the records of the Knox County Criminal, General Sessions - Criminal, and Fourth Circuit Courts for present and future generations. In carrying out our duties, we will meet, and strive to exceed, the expectations of all who utilize our services while maintaining the highest level of professionalism and ethics.
In addition to the recording keeping duties, my office provides services including helping individuals reinstate their driver's license, expungement screenings, and offers criminal background search packages.
On this site, you can learn more about the courts, access services and resources, and search for upcoming court dates.
Please contact the Knox County Criminal Court Clerk's Office at (865) 215-2375 or visit us at the City County Building if we can provide additional service or answer questions.
Mike Hammond
Knox County Criminal Court Clerk
Download the Official Apps of the Criminal Court Clerk's Offices
News, Events, and Notices

---